Blogs are the new magazines. Podcasts are the new talk radio. So, what is so great about them? For real estate investors and entrepreneurs with visions of success through investing, they are the most practical way to get valuable information from experts.
These venues are popular for a reason. They offer an easy, interactive way to research the things you need to know about investing in real estate, property management, marketing, and building a successful business. You can access a blog or podcast from anywhere while doing anything, like getting an oil change or waiting for your number to be called at the DMV.
Best of all, real estate blogs and podcasts are entertaining. You have access to information and tips from industry leaders through articles, interviews, and Q & As.
Just to get you started, we've compiled a list of some of the best real estate blogs and podcasts from 2016. The criteria for "best" of the year conforms to a few simple standards:
Quality Information
Both blogs and podcasts should have an engaging storyline that makes sense.

Instructional, informative, and valid advice

Engaging

Offers extra perks, like newsletters, ebooks, tools, and mentorship
Staying on Topic
Real Estate

Marketing

Building Success

Real Estate Niche Topics
Regular Updates
Easy Access Design
Readers and listeners should be able to find what they are looking for

Visually appealing

Organized by topic
Our Favorite Real Estate Investing Blogs…the absolute best!
The Bigger Pockets Blog by Josh Dorkin and Brandon Turner
Bigger Pockets is a fairly comprehensive site that is easy to navigate and reads like a news or magazine website. Articles cover almost everything about property investing:, financial planning, risk, goals, wealth management, and retirement are a few of the topics.
---
Shaun's Real Estate Adventures by Shaun Stuart

A motivational blog for investors that includes informative articles, tips, interviews and, of course, Shaun's adventures in real estate. 
---
Real Estate In Your Twenties with Brandon Turner
Topics include wealth-building, investing, flipping real estate, and rental properties, and encourages people of all ages to get into the real estate investing business.
---
Llenrock Blog Commercial Real Estate
Run by a group of real estate and communications professionals, Llenrock Blog covers real estate news, executive interviews, and architecture.
---
Clever Investor with Cody Sperber    
Clever Investor offers informational and motivational posts, from wholesaling to mentoring, with a self-improvement edge for investors.
---
Achieve Financial Independence with Eric Bowlin
Learn how Eric started with $60,000 in debt and a minimum wage job and was able to achieve financial independence with a 6-figure residual income at the age of 30.
---
Afford Anything by Paula Pant
Paula talks about real estate investing, daily habits, helpful tips, and more…while traveling the world!
---


REI Tips with JP Moses
An experienced investor offers straightforward tips on investing tools, deals, flipping, and other trending topics.
---
Property M.O.B. by Tracy Caywood
A fun, classic mobster-themed sight with blog topics covering wholesaling, marketing, investing, inspections, and more… .
---
The Bawld Guy with Jeff Brown
Register for free to access videos, interviews, and strategic tips for real estate investing.
---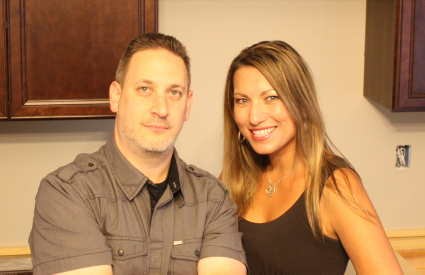 1-2-3 Flip by J. Scott
1-2-3 Flip is your go-to guide for real estate investing and flipping tips. Access free newsletters, video tutorials, and more.
---
Flipping Junkie with Danny Johnson

Get a running start before you leap into the flipping business with helpful tips for success.
---
Rehabber Pro with Marco Moreno and Marcus Hairston
Marco Moreno and Marcus Hairston are experts in rehabbing houses. The blog offers tricks and tips of the trade, along with supplementary workshops and mentoring.
---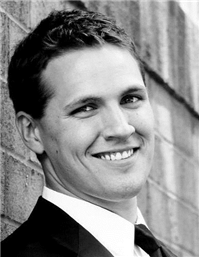 REtipster by Seth Williams
Retipster focuses on investing in land and achieving success day-by-day.
---
Adventures in Mobile Homes with Rachel Hernandez
A mobile home investor talks about niche investing, marketing, and keeping your sanity!
---
 ApartmentVestors with Gary and Spencer Cullor
Thinking about venturing into the multifamily investing terrain? This blog offers experienced advice on how to do it.
---
National Real Estate Investor led by David Bodamer
With a slant towards commercial property, NREI publishes articles on the economy, real estate trend analysis, and other indispensable investing topics.
---
Written by a collection of expert bloggers, The Broker List follows news and trends in commercial real estate investing.
---
Landlordology founded by Lucas Hall
Landlordology helps with, if not everything you need to know about rental property management, at least most of it.
---
Rental Rookie by Emily Du Plessis
You have the vision, but are lacking in know-how and experience. Rental Rookie helps entrepreneurial rental property investors find their way.
Our Favorite Real Estate Investing Podcasts
Flipping Junkie Podcast with Danny Johnson.
Obviously…easy choice. This is our podcast and we chose it because…well it's ours. But, also because we feel the format is different than most other real estate investing podcasts. The difference is that we are recording episodes that form a free training course. You will be able to fill in the gaps and get information about any aspect of real estate investing and flipping houses when we are done with the series that will last well over a year!
---
Bigger Pockets with Josh Dorkin and Brandon Turner
A favorite of other real estate bloggers and money magazines, Bigger Pockets podcasts offer interviews and practical advice from experienced real estate investors.
---
Struggling To Get Started with Scott Costello
This site has a lot of useful information on software and apps, including getting property images using Google Maps.
---
Epic Real Estate by Matt Theriault
Epic Real Estate podcasts feature executive interviews, motivational tips, resources, and a market watch.
---
Real Estate Coaching Radio with Tim and Julie Harris
With over 100,000 listeners, Real Estate Coaching Radio features catchy headlines about investing and overcoming obstacles to success.
---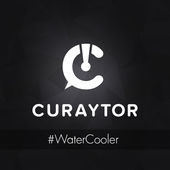 WaterCooler with Chris Smith and Jimmy Mackin
This weekly podcasts features advice from industry experts on business, marketing, technology, and real estate.
---
Modern American Realtor with Corey and Casey Wright
The Wright brothers discuss business and branding, as well as touch on fringe real estate topics like recruitment, social media, and internet defense.
---
Bare Naked Agent with Pat Hiban
An industry-related Q & A about trending topics in real estate investing.
---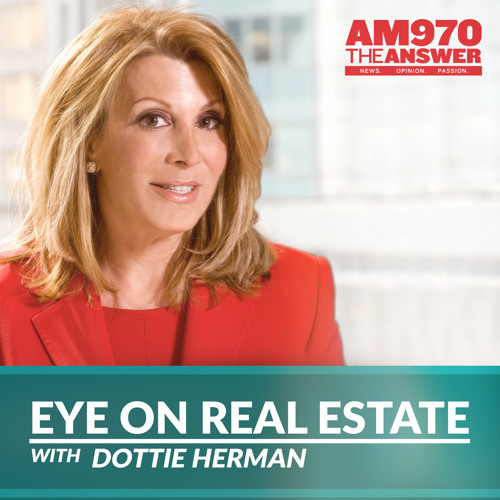 Eye on Real Estate with Dottie Herman
As president and CEO of top NY-based real estate firm "Douglas Elliman", Dottie Herman has the answers to questions posed by listeners about the housing market and negotiating deals.
---
Unlisted by Brad Inman
This growing podcast from Inman News founder Brad Inman offers expert real estate advice that reaches beyond boundaries into the international market.
---
Top Agents Playbook with Ray Wood
Ray Wood, who has real estate interests with an international scope, hosts interviews with top agents.
---
Best Real Estate Investing Advice Ever by Joe Fairless
Follow the adventures of Joe Fairless, who went from buying single family homes to investing in multifamily properties. His show features interviews with real estate experts.
---
Louisville Gals with Sharon Vornholt
This series might be all over the map, but it shows you the route to get from place to place. Topics include flipping land, turn-key investments, inner city investments, rehabbing…you can find something for just about any real estate investment interest.
---
Commercial Real Estate Show with Michael Bull
Geared towards, you guessed it, investing in commercial real estate. Topics range from crowdfunding to retail and multifamily properties.
---
The Land Geek by Mark Podolsky
The Land Geek is a blog and podcast series about flipping land, creative marketing, virtual real estate, and building success.
---
Stitcher with Dan Lane
The show offers insights from rental property owners. Here you can learn about what kind of properties you want, how to maximize cash flow from rentals, and other adventures in renting.
---
House Flipping HQ with Justin Williams
As the name suggests, this podcast features topics about flipping houses. It includes interviews and expert advice on flipping, wholesaling, motivation, and taking action.
---
The Science of Flipping by Justin Colby
Topics tend toward the business of flipping houses as an investor — marketing, leads, financing, and more… .
---
Move to Tacoma with Marguerite Giguere
Are you moving to Tacoma? Probably not. But this podcast covers everything a real estate investor should be researching if investing in their local community.
---
Escape the Newbie Zone by Chris Bruce
Offers motivational tips, off-the-beaten-path ideas, virtual real estate and other investing topics.
---
No Limits by Todd Toback
Motivation, advice, and success stories with a focus on wholesaling.
---
Next: Getting Started Real Estate Investing During a Pandemic